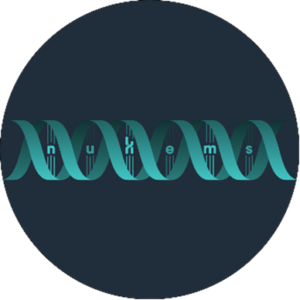 NUKEMS (or NI-UKEMS) was established in 2017 and aims to actively represent New Investigators (NIs) within UKEMS and its linked societies. NIs are scientists with the equivalent of up to 4-6 years of post-doctoral experience, working/ studying in academia or industry.
The NUKEMS committee is made up of NIs from both industry and academia, and consists of the Chair, Vice-Chair, Secretary, Membership Secretary, and currently, 6 ordinary members.
NUKEMS runs the 'Sunday Session' at UKEMS, traditionally held as an educational session prior to the main annual conference. Past sessions have included:
Poster pitches/ talks with peer voting and prizes
      Senior UKEMS scientist panel discussions on

what makes a good interview candidate

      Mock job interviews with audience participation
      Personal career progression talks by senior

UKEMS scientists

      Socialising with other NIs
2020 has presented us with a unique set of circumstances, so we will be delivering some of our usual session content online – keep an eye on our social media and these pages! Our committee is here to support UKEMS NIs, so please get in touch with any ideas on what you would like to see from us.
Remember to become a UKEMS member and follow our social media for updates!
Follow us on Twitter: NIUKEMS 
Connect with us on LinkedIn: NI UKEMS
Follow us on Instagram: niukems
Meet our New Investigator committee
Harshini Asurappulige
Ordinary Member
Harshini Shanika Asurappulige, BSc. in Biomedical Science (University of Northumbria, Newcastle), MSc. in Cellular and Molecular Immunology (University of Colombo, Sri Lanka). PhD in Cancer Research (University of the West of England, Bristol): working on, Identifying the genetic polymorphism of cytokines followed by chemotherapies and recognise cytotoxicity/genotoxicity against BM/HSC in haematopoietic stem cell transplantation.
Alex Afarinkia-Vinader
Ordinary Member